Aussie Pumps specialises in high performance, self priming centrifugal transfer pumps for a wide range of applications including fire fighting as well as water and chemical transfer.
Aussie Pumps brand also provides high pressure cleaning equipment including cold water blasters, steam machines and drain cleaning jetters for tradesmen and cleaning professionals under the Aussie Eco-Clean brand.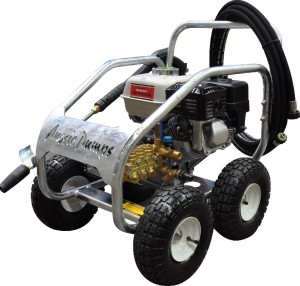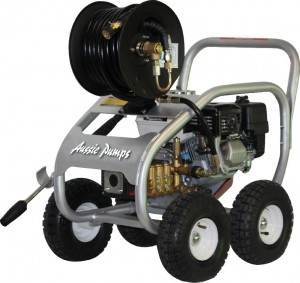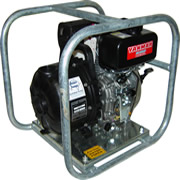 Aussie Poly
Aussie Poly 2" and 3" self-priming centrifugal pumps manufactured from 30% glass filled polyester.
S Series Aussie poly pumps offer flows to 1010 litres per minute and heads as high as 37 metres. Suction lift is 6.6 metres.
This unique product range is available in a wide range of configurations including;
• Honda petrol engine drive
• Yanmar diesel engine drive
• 2 or 4 pole, single phase or three phase electric motor drive
• Hydraulic motor drive
• Bare shaft
Available with Buna N, EPDM and Viton elastomers, making this versatile pump suitable for transferring a large range of chemicals.
Industrial Submersible Pumps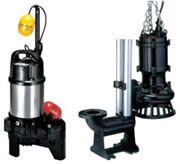 Huge range of sewage and effluent pumps designed for the applications
where reliability and performance are paramount.
Tsurumi Pump manufacture pumps that range from 32mm to an impressive 800mm diameter discharge bore.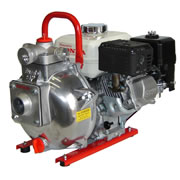 Aussie Fire Fighting Pumps
Aussie fire fighting pumps are regarded as the world's finest lightweight portable high pressure pumps.
Designed to outperform and out-feature all other portable fire fighting pumps, the Aussie Fire Chief is the flagship of the Aussie range. This range of 2" and 3" fire fighting pumps has flows to 510 lpm and heads to 98 metres.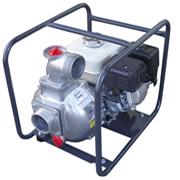 Aussie Transfer Pumps
Aussie gushers (transfer pumps) are available in a range of sizes from 1½" to 6″ inlet/outlet. Designed to be ultra reliable, these pumps have applications in the transfer of high volumes of liquid at relatively low pressures.
Flows of up to 2900 lpm, (QP601) with heads of up to 33 metres.