Since 1926, Graco Inc. has been a leading provider of premium pumps and spray equipment for fluid handling in the construction, manufacturing, processing and maintenance industries.
Graco's process equipment offers a complete line of priming piston and air-operated double diaphragm pumps for low to high viscosity fluids for a variety of aggressive applications.

Graco pumps design and manufacture:
Air-Operated Diaphragm Pumps
Bellows Pumps
Self-priming, positive-displacement pumps
Electric Pumps
Four-Ball Pumps
Gear Pumps
Hose Pumps
Hydraulic Pumps
Manual Pumps
Mechanical Pumps
Piston Pumps
Plunger Pumps
Pneumatic Pumps
Transfer Pumps
Two-Ball Pumps
Hose Reels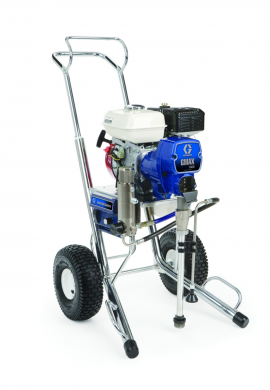 Fire-Ball 425 Pumps
The Fire-Ball 425 is perfect for fluid oil transfer in high volume and longer distance applications such as truck shop service fleet facilities and in-plant applications.
Features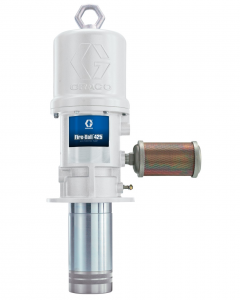 Corrosion-resistant design utilizes liquid salt nitriding, nickel plating, stainless steel, aluminum and chrome on key components for longer life
Few moving parts in the air motor assembly means less downtime and low repair cost
Displacement rods have minimal wear due to a proprietary Graco manufacturing process
Large air porting design provides efficient use of compressed air supply for continuous pump operation without icing
Hydra-Clean Air-Operated Pressure Washers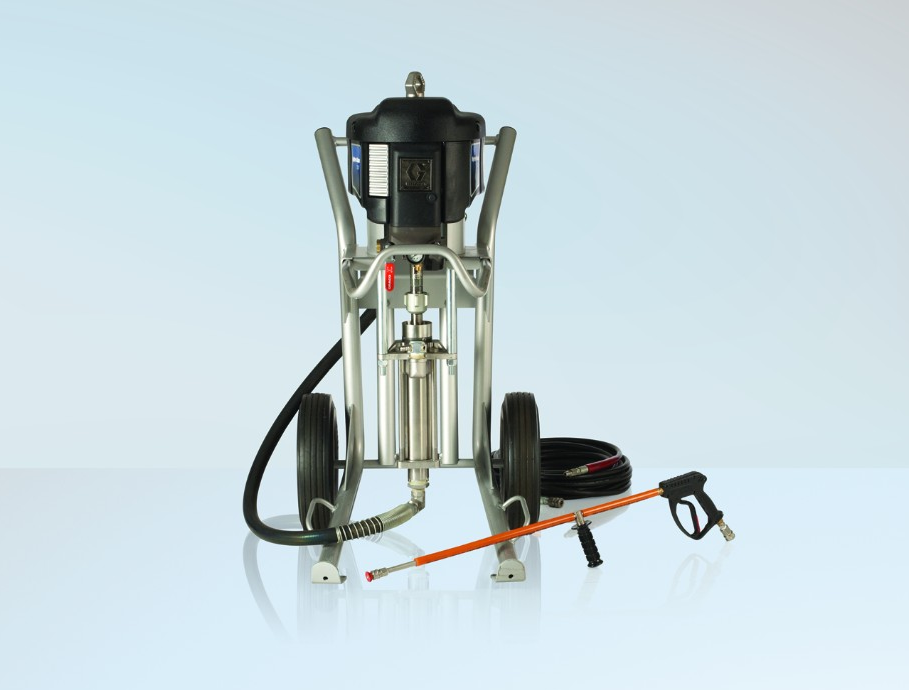 Clean up your facility the quick, easy and efficient way with Graco Hydra-Clean pressure washers!
Designed with Graco's NXT air motor, it's ideal for industrial and sanitary applications including: food processing facilities, heavy duty cleaning, maintenance, shipyards, oil rigs and more.
LD Series Hose Reels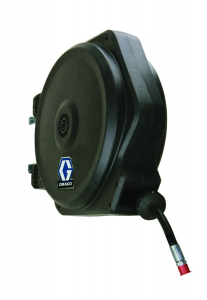 Reduce clutter and increase workplace safety with a Graco one-piece
hose reel. Designed for light-duty applications in dealerships, service garages, collision repair and industrial manufacturing facilities.
LD Series Hose Reels come with more–the enclosure is built-in. One piece design protects internal components from the elements and extends hose life. Inside, the full flow swivel maximizes fluid output while minimizing pressure loss. Unlike other reels, you can easily increase or decrease spring tension while the hose is pressurized
Simple to install-mounts in minutes!
Enclosed reel with a compact enclosure extends hose life
Full flow swivel maximizes fluid output while minimizing pressure loss
Adjustable spring makes it easy to retract the hose
Quality entry-level reel mounts in minutes–gives you years of worry-free performance!
Ceiling/Wall swivel-mount is standard
Ceiling/Wall stationary and bench mount options are availabl
SD Series Cord and Light Reels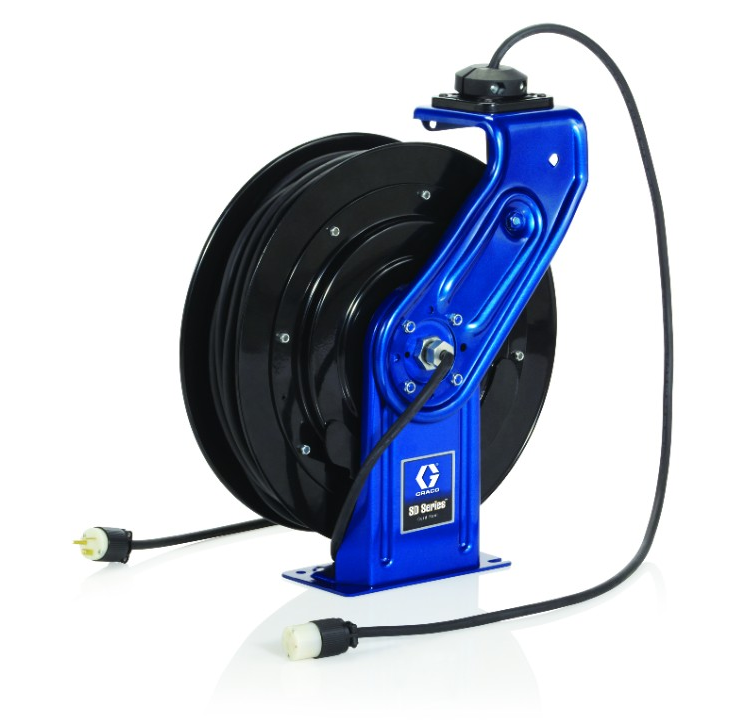 All Graco cord and light reels feature an innovative slip ring design that promotes long life and durability.
The spring is completely enclosed for protection and is easier and safer to repair with access on the open side of the reel.
The sturdy, heavy gauge steel frame won't flex or bend. Internal components meet UL355*, CSA22.2 No. 21 and IP44 standards for general, commercial and industrial grade use.
Make Graco your single source for your entire reel bank
Husky Air-Operated Double Diaphragm Pumps
Graco has a credited range of high performance double diaphragm pumps.
Use the Online Husky Selector Tool to choose a pump for your application.
30% more efficient than the market leader
20% increase in fluid flow compared to the Husky 1040
Up to 5 times longer diaphragm life compared to other double diaphragm pumps in its class
Expanded material offering to handle endless applications
Husky 1050 Air-Operated Double Diaphragm Pump