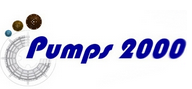 Pumps 2000 Authorised Distributor
Pumps 2000 was established in Australia in 1989 to offer Pneumatic Diaphragm Pumps capable of handling abrasive, solid-laden and corrosive fluids in underground mining environments.
Several patented features make it possible for Pumps 2000 to offer market-leading low life cycle cost. Injection molding has delivered greater freedom in material composition leading to the development of lubrication-free pumps.
Pumps 2000 Headquarters is located in New South Wales Australia. Today our pumps continue to be used in coal and hard-rock mining, and many more industries throughout the world.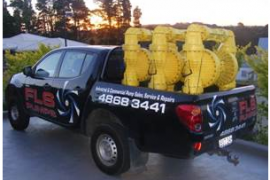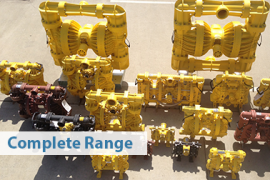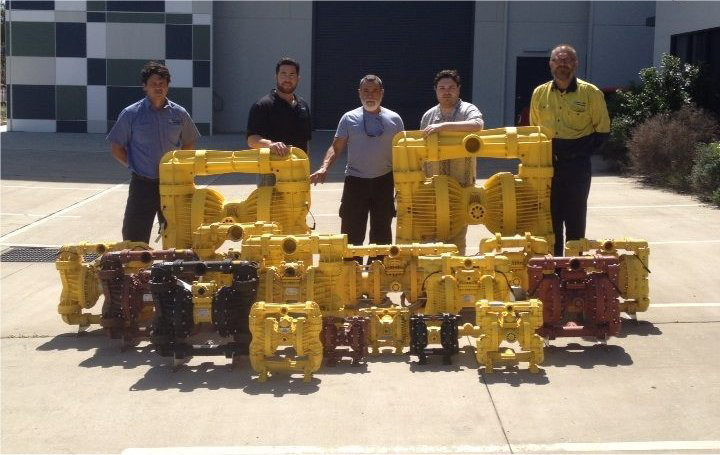 Large Particle Handling:
Pumps 2000's unique slurry pumps allow particles of various types and sizes to pass through the pump unobstructed. If there's enough liquid to carry the solids, Pumps 2000 slurry pumps get the job done.
Long-Life Operation:
Pumps 2000 uses the toughest engineering-grade plastics to give your pumps longer working life under the harshest conditions. By using only the best materials and patented design components, you get trouble-free operation for extended periods of time.
Light Weight:
Pumps 2000's Pneumatic Diaphragm Pumpss reduce the risk of lifting-related workplace injuries. Their light weight allows you to re-locate and maintain pumps quickly and easily. Keep your workers safe and happy with equipment and systems from Pumps 2000 America.
Efficient Air Usage:
With a lower air consumption-to-output ratio, Pumps 2000 Pneumatic Diaphragm Pumps do a better job using less air than traditional pumps. This benefit can lead to savings on your compressor and leave you with "excess" air that can be used elsewhere in your operation.
Lubrication-Free:
Pumps 2000 pumps use plastic components that are low-wear and low-friction to give you lubrication-free, long-life operation. Save on oil, time and labor expenses used to maintain lubricators. Also save on spare parts and protect the environment from oil pollution.
Setup Versatility:
With Pumps 2000 equipment and systems, you can keep the pumps away from high-traffic areas while continuing to get reliable priming and performance, even when they're fully submerged.
Ease of Maintenance:
Because they contain few parts, you'll have no headaches when it comes to maintenance. All Pumps 2000 equipment and systems meet ISO 9000 and EN 13980 quality standards.
Australian made and owned
The manufacturer of Pumps 2000 goal is to provide the best, latest and most reliable product range available. The Pumps 2000 factory is located in New South Wales where they have a complete in-house design, injection molding, machining and service operation.
Self-priming centrifugal pumps.

Fire Retardant Anti-Static Series

Pumps suitable for acids and other chemicals.
Yellow Series
Pumps 2000 Yellow Series pneumatic diaphragm pumps are ATEX certified pumps.
Applications:
General water and slurry conditions
Salt water
Low PH acid applications
Applications requiring food grade approved materials of construction
Many more …
Red FRAS Series
Pumps 2000 FRAS (Fire Retardant Anti-Static) Red Series pneumatic diaphragm pumps are ATEX certified.
Suitable for continuous use in hazardous explosive atmospheres.
Ebony Series
Pumps 2000 Ebony Series pneumatic diaphragm pumps are ATEX certified pumps suitable for a wide range of acids and other chemicals.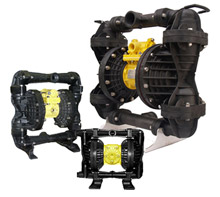 Water Monitor Float Switch
Both adjustable and pneumatic this water monitor switch saves on costs and time.
Applications:
Save on compressed air and maintenance costs
Reduced CO2 emissions
Reduction in labour (reduced pump change outs)
Light weight
Efficient reliable operation
No lubrication Required
Anti-Static rear housing ensures continuity of FRAS hosing
Plastic and stainless steel construction (non-corrosive)
Simple to use and maintain
Air Particle Diverter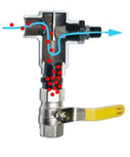 Fitted to the air inlet of the Pumps 2000 diaphragm pump the Air
Diverter will trap debris from the air-line at the bottom of the diverter body ready for purging. This can save you the trouble and expense associated with damaging the internal air motor of a pump due to common air-line particulate.
Quick Strainer
A convienient suction strainer with a 2 inch External Thread Connection also with a 1/2 inch External Thread breather connection.
Square Slurry Strainer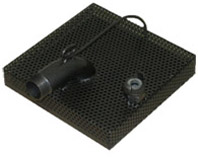 Designed to be used with the Slurry Valve pumps. The Square slurry strainer is designed to sit in the sump bottom and has 7/16″ holes. This allows for coal fines and larger solids to be pumped in conjunction with liquid. Also includes breather hose that allows air to enter and aid in pump suction. Available in 1 & 2″ sizes.
Dolphin Floating Strainer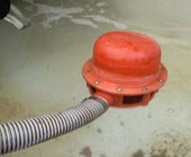 A floating strainer made of durable polyurethane with stainless hardware. Closed cell foam in the hate ensures flotation even if cracked and foam becomes wet. Has 3/16″ strainer holes. A perfect complement to Ball Valve pumps for dewatering applications. Available in 1.5, 2, 3, 4 & 6″ sizes.
Rib Bracket (for hanging)
A hanging apparatus that will put the pump on a wall and away from potential damage from a mine vehicle or scoop.